Bubble Tubs for Dogs – Good, clean fun for all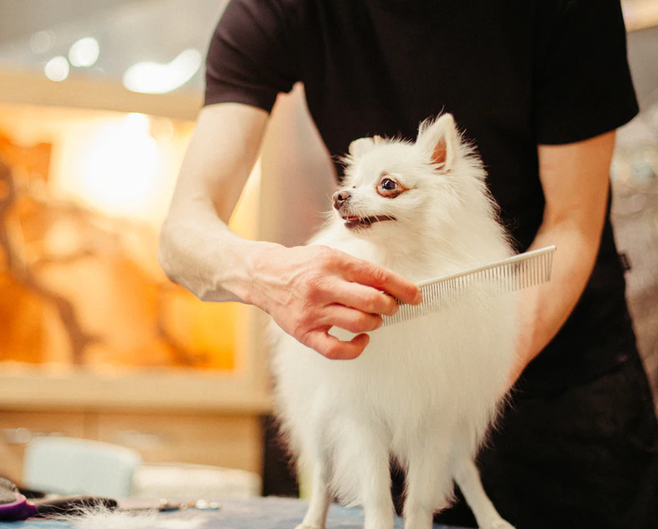 Includes shaving out hair in paws, trimming hair around paws, nail trim, sanitary shave, trim visor, trim britches and feathers, ear cleaning, wash, dry, brush, blueberry facial, cologne, and bandana or bows.
Includes full body clip, plus services listed above in mini groom.
Includes Bathing, drying, light brushing, nail trim, ear cleaning, blueberry facial, cologne and bandana or bows. We also offer a variety of treatments for problematic skin!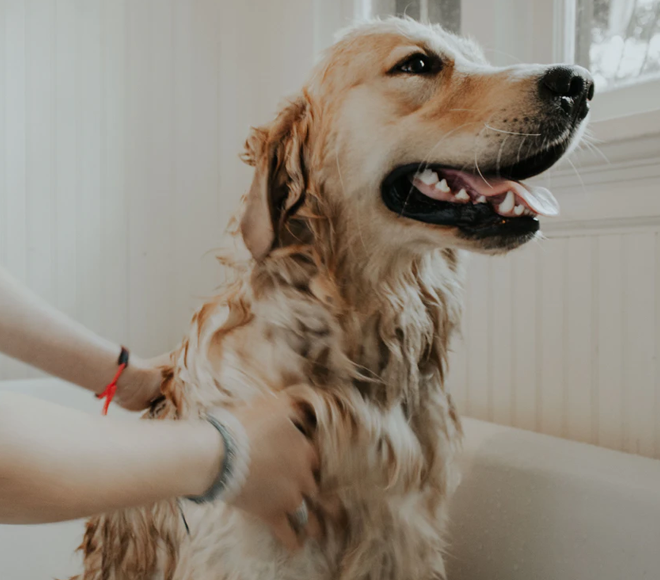 Treatments and Soaks:
Large Dogs $8 / Small Dogs $6
Medicated Soak (relieves itchy, irritated skin)
Oatmeal Soak (relieves dry, itchy skin)
Promotes healthy skin while combatting canine skin problems such as allergy, sensitivity, inflamed, itching, blemishes, tenderness, bacteria, and hot spots.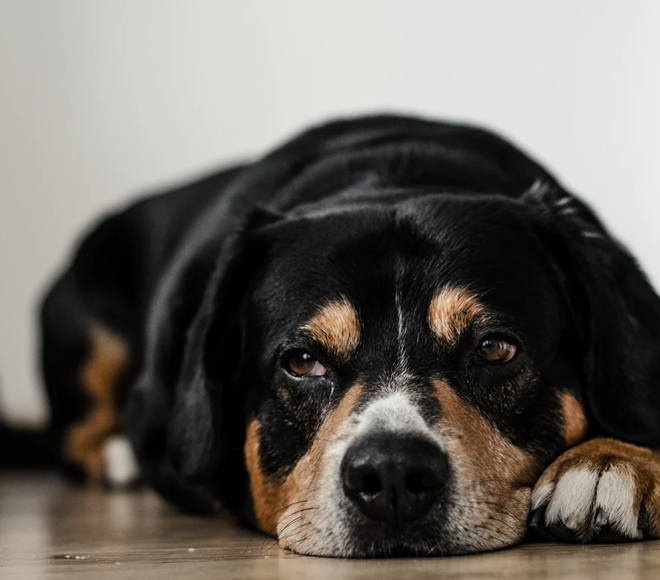 Dog hair clogging up your vacuum? Try our De-Shed program! we use special shampoos and conditioners to moisturize your dog's skin and pull that shedding hair away from the skin. A high velocity dryer is used to blow all of that loose, dead hair from your dog's coat. After the bath we use the Furminator tools to gently pull out the fluffy undercoat, leaving the topcoat shiny and undamaged. Appointments needed.
We carry a full line of treats and toys for your furry friends. Stop in and reward your dog with something new!
Cool your canine with our all-natural frozen peanut butter yogurt!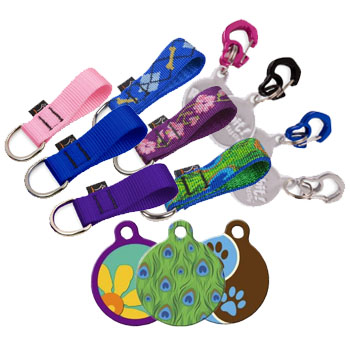 Lupine Pet
Dog Collars, Leashes & Pet Gear Proudly Built by hand in our Conway, New Hampshire workshop, Since 1990.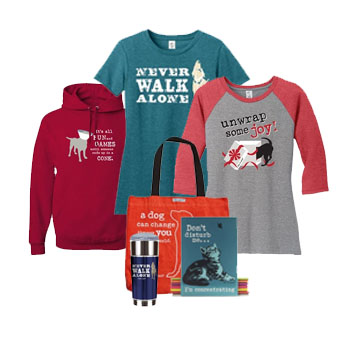 Dog is Good
Dog is Good, a Dog lifestyle company, creates and markets gifts and apparel for dog lovers.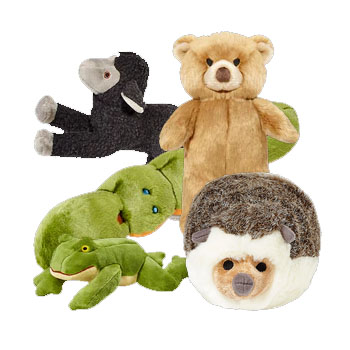 Fluff and Tuff
Superior quality materials with proven construction methods to create durable plush toys for your best friend.
We would be happy to give you an estimate over the phone;
however, we cannot guarantee that price without seeing your dog in person.